Creating Tables
Step 1
In order to create a Table on one of your website pages Scroll to the end of the Page Admin screen and select the
"Add Element" Link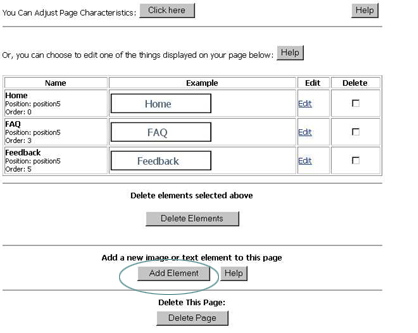 Step 2
On the Add Element screen you will be asked to select an element type from the pull down menu provided.
Select Table and click continue.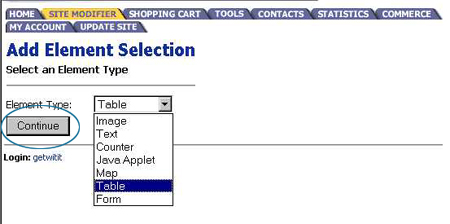 Step 3
The next screen will allow you to determine the exterior characteristics of your table.
Border
Cell Padding
Cell Spacing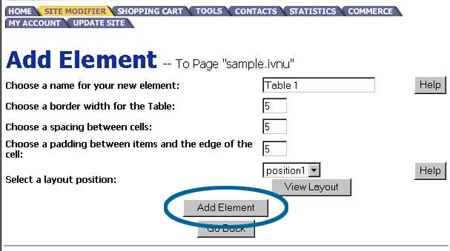 Step 4
Now it is time to determine the interior characteristics of your table by determining the number of rows & columns your table will have.
Click on the Update Table Properties Link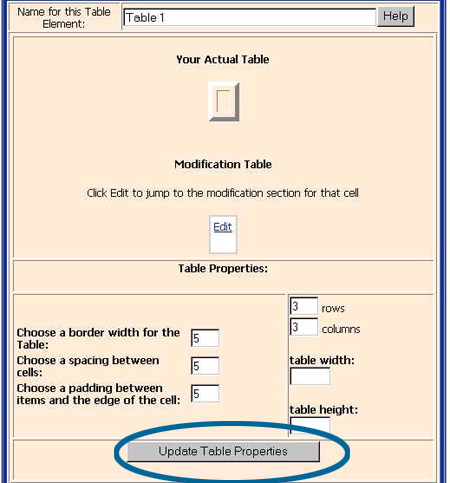 Step 5
The Update Table Properties link will refresh your screen to show your table with empty elements for modification.
Click on the first blue edit link to begin customization of row 1 column 1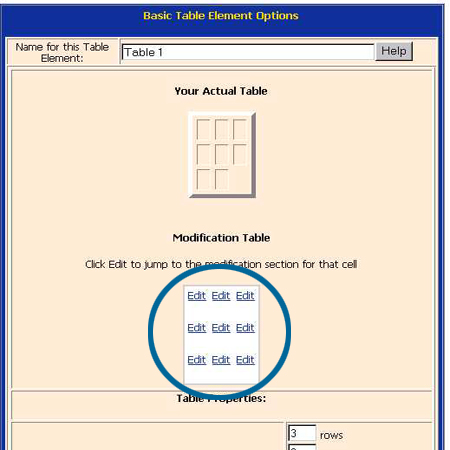 Step 6
This will jump you down to the beginning element administration section of your table. Click on the "Add Element" button.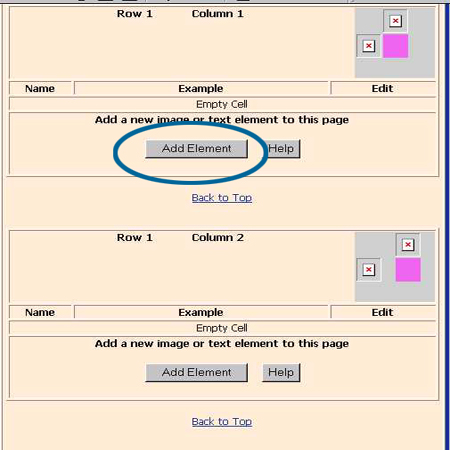 Step 7
This will take you back to a familiar Add Element Screen. Now you will be working withing the table you've just created. Select the element type you want to add to row 1 column 1 of your table & click on continue.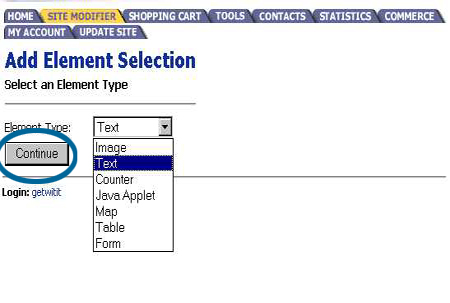 Step 8
Depending on the element type you added follow the procedures found under Changing Images, Changing Text, or Uploading Files.
Repeat Steps 5 through 8 until you have completed customization of your table.